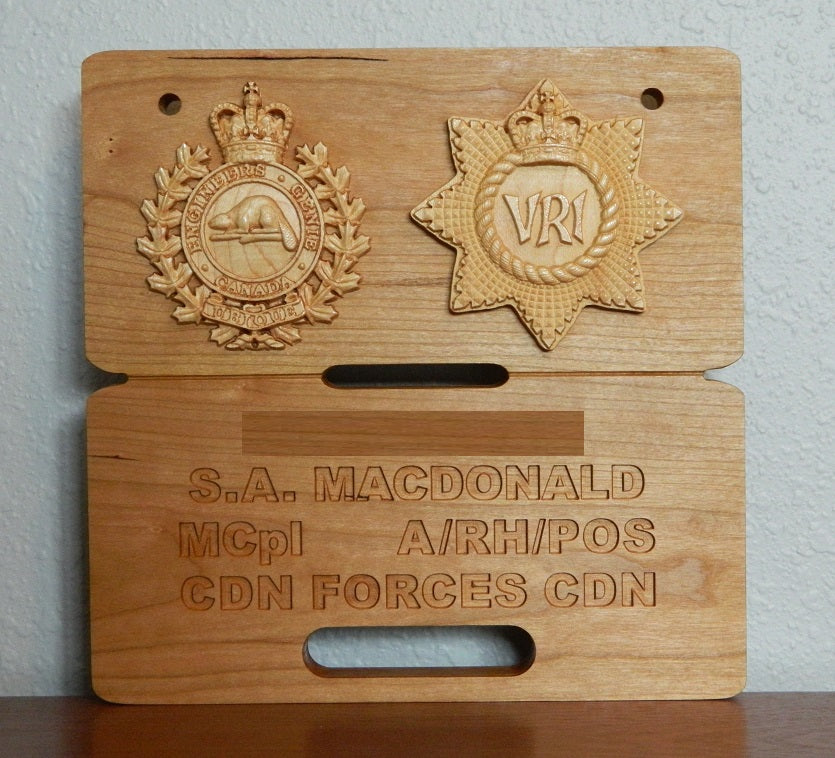 Welcome to my
Military
themed projects. The links below will whisk you away to projects that have been created for my brothers and sisters in arms.
Dog Tags – Customized dog tags with a hat badge, rank and with what you want it to say
Helmet Holders – A place to hang your helmet before and after the ride, customized to how you want it to look
Plaques – Show off your unit, base or trade with a plaque. Have one made to honour someone in the unit for a special accomplishment or something for yourself
Military (Other) – If I couldn't make it fit in one of the links above, I crammed it in here. GO GO GO…..